Project Plan Execution
...
Where You "Walk the Walk" as the Project Manager
---
Project Plan Execution advice and resources to enable you, the Project Manager, to "walk the walk" and achieve your project's objectives…

---
You have a project – a sponsor, a customer, a project plan, a budget, and resources – now it is time for project plan execution....
So where do you start?
How does a "Kickoff Meeting" sound?
This is your first opportunity to work with the entire team in a group setting. The purpose of holding a Kickoff Meeting is to:
ensure your project team's buy-in of the project
reinforce their understanding of and focus on the achievement of the project objectives, and
obtain their understanding and concurrence of individual responsibilities.
If you have team members who do not know each other, consider team building exercises. Make sure you prepare and distribute an agenda several days before the meeting.
Typically, project kickoff meetings are ½ to 1 working day – this depends on the complexity of your project and your need for team building.
Suggestions for your agenda include:
Project Overview – describe the business purpose, the sponsor, major project deliverables, the "customer", and major milestones.
Project Goals – short-term and long-term goals/objectives, and the metrics to measure attainment of the objectives.
Review Critical Milestones and Deliverables
Review the Project Schedule – focus on the near-term activities and tasks for each team member (I usually make sure all team members know what is expected of them up to the first deliverable).
Communications and Project Reporting – make sure all team members understand and concur with the project communications plan for all project stakeholders.
The Meeting is over… Now let's get to work....
---
Project Scope Management
You began with the Project Initiation documents – Project Mandate, Business Case, and/or a Project Charter – to understand the business purpose and objectives for the proposed project.
During the Project Planning stage(s), you refined the initial project information into a Project Plan (may have included an interim Project Brief under PRINCE2®) which included the project approach, objectives, schedule, budget (cost estimate), resources, change approach, risk analysis, along with the plans for project communications and quality assurance.
In addition, during the planning process, you decomposed the work to accomplish the project deliverables (Work Product & Product Descriptions) into 1-to-10 day activities and assigned resources to accomplish the work leading up to the deliverable or product.
Taken collectively, this is your project scope for the Project Execution phase.
In addition, you may have other impacts on the total project scope from:
external 3rd Parties providing components and or services,
end users or customer teams which will review and approve deliverables,
external agencies to ensure compliance with regulations, and
internal governance teams such as a PMO, Change Control Board, or Project Board approving deliverables or work product.
Along with a written description of the Project Scope in the Project Management Plan (a deliverable from the Project Planning process), the WBS (Work Breakdown Structure) and the Project Schedule (the activities listed in the Microsoft Project Gantt chart) both included the Project Scope activities, milestones, and deliverables.
Under PRINCE2®, the WBS scoping would have been more detailed as the PBS (Product Breakdown Structure), detailing the activities and milestones to deliver the Work Product and each deliverable would have been associated with its own Product Description.
During Project Plan Execution, your management of the work activities of the Project Scope entails:
Breaking-up the work into manageable "chunks" (maximum work activity duration of 5-10 man-days, or 40-80 man-hours)
Assigning the appropriate resource to do the work (hopefully someone task-oriented, focused, experienced, and able to complete the work on-schedule with little oversight)
Monitoring the work progress

against the Project Schedule

Ensuring that risks are managed, dependencies on the work product are coordinated, and work progress and status is communicated to the project stakeholders
During the Project Plan Execution, you will have to make from one to many adjustments in the four areas listed above, depending on the progress of your project. 
Project Scheduling & Resource Management
During Project Plan Execution, you have two fundamental tools for managing your project scope and the work being done -- the Project Schedule and Project Resource management tools.
The Project Schedule is best managed using a scheduling software application.
Remember, Microsoft Project is the number one project management software application in use today. As mentioned before, I highly recommend that ALL Project Managers, whether you like the software or not, become very familiar with Microsoft Project as a project scheduling tool.
NOTE:  If your organization has a Project Portfolio Management approach to projects, you should consider the larger applications such as Primavera, which includes a Portfolio Management module.
During Project Plan Execution, the easiest way I have found to manage Project Resources is using a combination of an MS-Excel spreadsheet, and if time permits, the resource tracking feature of Microsoft Project.
If time does not permit, I only use an Excel spreadsheet to track which project team member is doing which portions of the WBS/PBS, and when they start and end the work. On projects with more complexity, or when requested by the organization, I will also track planned hours per activity and actual hours per activity.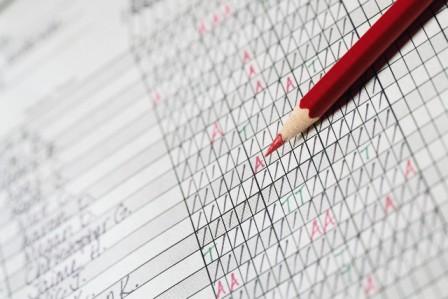 During Project Plan Execution, periodic project status meetings will give you the forum to review progress, discuss any corrective actions, determine the need for additional resources, and resolve project dependencies and risks.
Since getting the entire Project Team together for status meetings is sometimes not doable, I typically request weekly work updates (Project Status Reports) from all team members containing the following information:
what was accomplished

what is planned

current milestones/deliverables

perceived issues

perceived risks, and

requests for assistance to ensure meeting project objectives.
Project Status Meetings sometimes called "Project Review Meetings"(which I typically convene weekly – same day and time each week) are an opportunity for your project team members to discuss their progress; describe issues and perceived risks; and receive recognition for meeting specific milestones. 
Managing the Project Work & Delivery of Work Product
Overall, managing project execution involves using the Project Management Plan and the Project Schedule to track work completion and progress; while monitoring project issues, risks, and dependencies.
Your project team members must focus on their milestones and deliverables.
In managing the work being done, you will target four main areas:
"Who is doing What, and by When" -- the work activities, by resource, and the schedule of completion leading to the next milestone and deliverable (Work Product under PRINCE2®)
"What might affect their Work" -- as Project Manager you must monitor all project issues and anticipate project risks, which includes having a plan for mitigating or eliminating the risk or issue
"Who is depending on the Deliverables" -- it is critical for you, the PM, to focus on all project dependencies, internal and external to your project. What are members of your team depending on in order to complete their work? What are external entities depending on from you or your team (which will have an effect on your project)?
"Who needs to know What" -- communication is the key to all successful projects, at least all the ones I have worked over the past 20 years. During Project Planning, you established a Communications Plan (also part of your Project Management Plan document). As Project Manager, you must take a leadership role by ensuring that the Communications Plan is followed, as agreed by the Project Sponsor (or the Project Board).
Successful (usually meaning on-schedule and on-budget) delivery of the Work Product or Project Deliverable is the ultimate goal of your project, and of the Project Plan Execution.
Some organizations take that one step further and state that the end user acceptance of the Work Product is the ultimate goal of the project. Under either scenario, you (the Project Manager) must ensure the delivery of a quality, accept-able Work Product.
You will have defined "Quality" in the "Quality Plan" portion of the Project Management Plan document, developed during the Project Planning phase.
If your organization has a Quality Initiative (perhaps they follow ISO for documentation or CMMI for software development), then use the work completed under the company initiative as your starting point – as the saying goes, "don't re-invent the wheel." Complying with the company initiative will make it easier for the Project Sponsor and specific Stakeholders (such as end users of the deliverable) to accept your Quality Plan.
Acceptance Criteria for each Work Product. Most likely, you or a team member will work with customer or end user representatives to develop the Acceptance Criteria. The business requirements are basis of the Acceptance Criteria, which are gathered and decomposed early in the Project Plan Execution.
Under PRINCE2®, and during the "Planning (PL)" stage, these requirements become the Product Description. In fact, a Product Description is required for every deliverable under a PRINCE2® project.
The Execution phase, under PRINCE2® is actually comprised of all or major portions of 4 different stages:
Directing a Project (DP) -- provides guidance to the Project Board (project governance) on overall project control
Controlling a Stage (CS) -- from a PMI perspective, this stage combines the overall project management of project execution with the monitoring of progress and reporting found in the Monitoring and Control phase.
Managing Product Delivery (MP) -- is focused on the execution and delivery of the project deliverables; providing direction to those project team members performing the work.
Managing Stage Boundaries (SB) -- focuses on the transition from one stage to the next, including the execution stages. This stage also has elements of the Monitoring and Controlling Phase, of which PMP's and other PMBOK® practitioners would be familiar.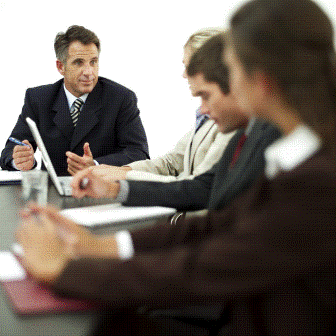 Critical Path Method & Other Project Plan Execution Techniques
I want to make sure I touch on a few techniques to assist with your Project Plan Execution success.
These may or may not be used, depending on your experience as a PM, the complexity of your project, and the project management practices of your organization.
Critical Path Method: CPM is a technique for developing and analyzing a network model of your project activities to predict the overall project duration. If you are a certified PM, you probably learned about this technique during your exam prep course (it is specifically addressed in PMP exam preparation courses).
PMI's PMBOK® Guide (6th Edition) defines CPM as:
a schedule network analysis technique… [CPM] calculates the theoretical early start and finish dates, and late start and finish dates, for all schedule activities without regard for any resource limitations, by performing a forward pass analysis and a backward pass analysis through the project schedule network paths.
During the planning process, you will construct a network diagram of the activities to be performed and the relationship between these activities. Within the network diagram, you will:
Identify "work packages" (major groupings of project activities, usually leading to a deliverable or milestone)

Establish dependencies between activities; and

Specify significant milestones.
Your initial network diagram will look something like the diagram below: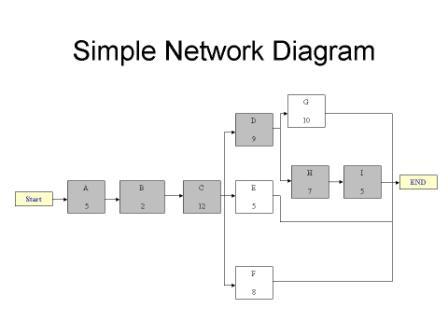 You know the duration of the activities, and their sequence, i.e., which goes first, which is dependent on another, which is a predecessor and which is a successor (as shown in the diagram above). You also know relationships or dependencies between the activities, such as:
Finish-to-Start relationship: an activity must be completed before another starts,
Finish-to-Finish relationship:  the completion of one activity depends on the completion of another activity,
Start-to-Start relationship:  the start of an activity is dependent on the start of another activity, and
Start-to-Finish relationship:  the completion of an activity depends on the start of another.
During the forward pass and backward pass through the Network diagram, you will determine the activities that comprise the Critical Path – those sequence activities with the shortest duration from project start to finish, and having no slack time. Your network analysis and establishing a critical path are part of the Project Planning phase. However, tracking the progress of completion of the critical path activities is a focus of the Project Execution phase.
I will explain CPM and Project Scheduling in more detail on a subsequent page. If you have specific CPM or Scheduling questions, feel welcome to ask, by going to our Q&A page.
Project Schedule Adjustments: During project plan execution you have several techniques to compress the project schedule, or catch-up when the completion of activities may be in jeopardy. As the Project Manager, you should analyze your options to compress or recover a schedule, due to the possible impact on resources and project budget. The options should then be presented to your Project Sponsor (or the Project Board) for approval.
Two widely used schedule compression and recovery techniques are:
Fast Tracking -- this simply taking activities that would normally be worked sequentially and working them in parallel. Although this approach adds risk and may result in rework, Fast Tracking is probably used most often to compress the project schedule.
Crashing -- the typical crashing method is to add resources to complete activities ahead of schedule, or simply "throwing more money at the project". Used alone, crashing is usually less effective than fast tracking.
When you face the need to compress or recover the project schedule, consider all techniques and consider using a combined approach of both fast tracking and crashing. 
Project Plan Execution Success
Your success will be measured on how well you achieve the project objectives:
have you stayed on-schedule
have you stayed on-budget
have you delivered a quality work product, and
has your customer accepted all project deliverables - IS YOUR CUSTOMER SATISFIED?
Answers to the above questions - especially number 4 -  will determine the perception of how well you executed the Project Management Plan.
Project Plan execution is the core process that occurs during execution. According to the PMBOK® Guide (6th Ed.), "… the vast majority of the budget is expended in execution".
During the Project Plan Execution phase, your main project outputs are work results (deliverables and work product) and change requests. Project information is also fed into performance reporting calculations (such as Earned Value calculation to determine if you are on-budget and on-schedule).
Changes do occur as the work progresses, yes on some projects they really do occur. While they are identified during the Project Plan Execution process, changes are considered and approved or denied in an integrated change control process (defined as part of the Scope Management Plan, during the Project Planning phase).
A successful PM manages the Project Plan Execution from three perspectives:
Political – consider organizational issues and constraints
Business – considers the overall business objectives, financial constraints, and customer requirements
Technical – the work that must be accomplished to successfully deliver the project work product and obtain customer acceptance and their satisfaction
Good Luck & Good Execution !
---
---
Project Management Body of Knowledge
Apply the Project Management Body of Knowledge for consistent project success!
Project Management Process & Lifecycle
Using the Project Management process and the lifecycle of projects to ensure your project's success
Project Initiation – Critical steps in starting the project which will ensure its eventual success
Mastering Project Planning – focus on the most critical processes to ensuring success on your project
Project Management Information - Questions & Requests
Request Project Management information to improve your techniques - submit your questions and requests for information here
Return to the Home Page from this Project Plan Execution page