Your Project Management Certificate
...
Critical Investment in your Project Management Career
---
As a practicing Project Manager, you must earn your Project Management Certificate – Your Career and, in some cases, your projects depend on your PM certification....

Your Project Management Certificate is not about the piece of paper, nor the ability to place 3-letters after your name – it is about being a part of a profession, governed by ethical practices, and committed to standards of professionalism.
Whether you choose to certify as a PRINCE2® Practitioner or as a PMP® depends on your career, the industries you serve, and the geographic location of your projects.
A Project Management Certificate or Certification is much more than the investment in your time and the $1,000 - $2,000 out of pocket. It is your commitment to the profession and to delivering a service to your customers governed by standard practices and ethics.
---
So.... You decided to earn your project management certificate..... Now, which certification through which organization should you focus on???
Project Management Certificate for PRINCE2®
If you plan to manage a project in the UK, at a minimum, you should be familiar with the PRINCE2® Manual, originally published by the UK's Office of Government Commerce (OGC).
NOTE:  OGC was established as part of HM Treasury in 2000. It was moved into the Efficiency and Reform Group of the Cabinet Office in 2010, before being closed in 2011.
To improve your chances of working on a UK-based project, you should obtain your PRINCE2® certification.  Following the dissolution of the OGC, AXELOS was formed.  AXELOS is a joint venture company, created in 2013 by the Cabinet Office on behalf of Her Majesty's Government (HMG) in the United Kingdom and Capita plc, to manage, develop and grow the Global Best Practice portfolio.
AXELOS has successfully managed and advanced best practice methods, including ITIL®, PRINCE2®, MSP® and a collection of cyber resilience best practice products, RESILIA®.  The AXELOS products have been adopted by private, public and voluntary sectors in more than 150 countries to improve employees' skills, knowledge and competence in order to make both individuals and organizations work more effectively.

AXELOS maintains and promotes the PRINCE2® training and certification standards. In addition, you will find several organizations offering on-line training and PRINCE2® exams.
You will find 2 levels of PRINCE2® certification: the PRINCE2® Foundations and the PRINCE2® Practitioner.
For those PM's new to PRINCE2®, I recommend the PRINCE2® Foundation course and exam (usually offered as a bundle), which is delivered online and will cost about $2,000.00 (USD). If you need immediate training and certification for an active project, you will probably need to jump into the PRINCE2® Practitioner training and certification exam, also delivered online, but it will cost approximately $2,200.00 (USD). You will have to take and pass both exams, first the Foundation exam and then the Practitioner exam to be certified as a PRINCE2® Practitioner.
To pass the PRINCE2 Foundation exam, you need to score 38 out of 75 multiple choice questions. While, a passing score on the PRINCE2 Practitioner exam requires an overall score of 180 out of a possible 360 points.
The PRINCE2 Practitioner exam is 9 questions (an "essay exam" to those of you in the US), with a scenario background and appendices, each of the 9 questions is worth 40 points each. This examination is open-book, allowing the PRINCE2 Manual, during the exam. The good news is that out of those that sat for the Foundation exam in 2007, 98% passed; while 74% passed the Practitioner exam.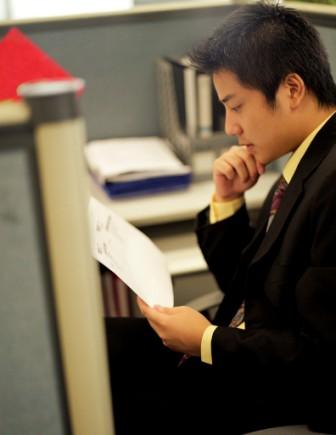 It can take up to 2-3 weeks for a response on the Practitioner exam and about ½ that time for the Foundation exam results.
PRINCE2 links include:
I recommend the Foundation training and project management certificate (about 10-12 hours of study time). Then if a project requires your Practitioner certification, you will be able to take a quick course (about 10-12 hours of course work) and sit for the exam.
Project Management Certificate through the Project Management Institute (PMI)
Founded in 1969, PMI® is the world's leading not-for-profit project management professional association, with over 310,000 members in more than 125 countries.
PMI lists over 380,000 certified PMPs, over 11,000 active CAPMs, and several hundred certified PgMPs worldwide.
The Project Management Institute (PMI) offers three levels of project management certificates. The most familiar is the Project Management Professional (PMP®) certification. In 2007, they began offering a certification for Program Management – the Program Management Professional (PgMP®). They also have an "entry-level" certification – the Certified Associate in Project Management (CAPM®). This year they added two additional certifications - the PMI Scheduling Professional (PMI-SP) and the PMI Risk Management Professional (PMI-RMP).
PMI categorizes candidates for the Scheduling Professional (PMI-SP) as:
"Project team members with advanced expertise in project scheduling management. The PMI-SP credential recognizes demonstrated knowledge and advanced expertise in the specialized area of developing and maintaining the project schedule."
For the Risk Management Professional certification, PMI sees the following profile of the PMI-RMP candidate:
"Project team members with expertise in project risk management. The PMI-RMP credential recognizes demonstrated knowledge and expertise in the specialized area of assessing and identifying project risks while mitigating threats and capitalizing on opportunities."
All of the PMI project management certificates follow similar steps:
Complete an application for certification on which you describe your qualifications for the certification.

Submit the application by mail or electronically for review and acceptance by PMI. The application fee for PMI Members (PMI membership is recommended before applying for certification, at an annual cost of USD$129.00 – saves you $150-$300 on the cost of the certification to non-members): CAPM = $225.00 (a 5yr certification) PMI-SP = $520.00 (a 3yr certification) PMI-RMP = $520.00 (a 3yr certification) PMP = $405 (a 3 yr certification) PgMP = $1,500 (a 3 yr certification)

Once your application for certification is approved you have 12 months to pass the exam. Since about 75% pass on the first sitting, I recommend an exam prep class from a PMI "registered education provider" (found on the PMI web site) to improve your odds of passing.

Although you can take a paper-based exam (costs several hundred dollars more), most take a computer-based exam at an approved testing center. On approval of your application, PMI will provide the necessary information to register at a testing center.

Day of the Exam – Most testing centers will not allow you to bring any personal items into the testing room (no purses, wallets, pencils, pens, etc. – a locker is usually provided) – it is just you and the computer. Tests are multiple choice and range from 150 – to – 170 questions. You will have 4 hours to complete the exam. You will know whether you passed before you leave the testing center.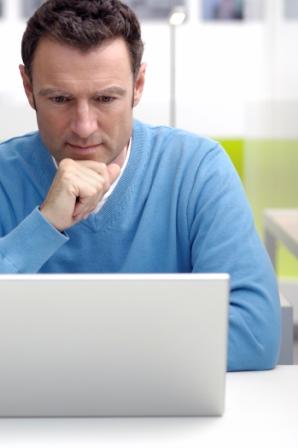 PMI has continuing education requirements for project management certificate renewal. During the 3-5 years of the certification period, you will be responsible for a specific number of courses, measured as "PDUs" (Professional Development Units). In some places, courses are measured as CEUs or "Continuing Education Units". According to PMI conversion, one CEU equals 10 PDUs.
Number of PDUs Required for renewal for each project Management certificate:
PMP renewal requires 60 PDUs over 3 years
PgMP renewal requires 60 PDUs over 3 years
PMI-SP renewal requires 30 PDUs in specialized area of project scheduling
PMI-RMP renewal requires 30 PDUs in specialized area of project risk management
CAPM has no PDU requirement. Re-exam at end of cycle for renewal
PDUs may be earned by completing an academic course after attaining a PMI project management certificate. Courses must be offered for degree credit and be related to project and/or program management. One hour of degree credit in a typical 15-week semester earns 15 PDUs. One quarter semester hour (10 weeks) earns 10 PDUs. When only a portion of a course relates to project and/or program management, PDUs are calculated on a percentage of the overall curriculum focused on project and/or program management.
Although PMI has some fairly complex requirements, they provide easy to follow handbooks to achieve each project management certificate, as well as clear instructions on their web site. In addition, using the PMI web site you can track your PDUs toward your next credential renewal.
GOOD LUCK!!!

Project Management Certification through the International Project Management Association (IPMA)
Although there are several local and international project management associations, some of which offer project management certificates or credentials, I recommend looking to the higher-profile organizations.
In addition to PRINCE2 and PMP credentials, I would also recommend the credentials offered through IPMA.
The International Project Management Association (IPMA), a leading, non-profit project management organization, represents 45 national project management associations on the international level.
1n 1965, IPMA was formed as a forum for project mangers to network and share information. It was the first project management association. Although smaller in membership numbers than PMI (with over 310,000 members worldwide), IPMA only has about 40,000 members in almost 40 countries.
IPMA offers 4 levels of credentials or project management certificates:
Level D – "Certified Project Management Associate"
Level C – "Certified Project Manager"
Level B – "Certified Senior Project Manager"
Level A – "Certified Projects Director"
Since IPMA is an association of local project management organizations, IPMA delegates the certification of candidates to their local organization member, as long as the local organization complies with IPMA guidelines. According to IPMA:
"Each member association is responsible for developing and managing its own qualification and competence program and for establishing its bodies for certification. The IPMA CVM Board is responsible for the development and coordination of the national associations' qualification and certification programmes at IPMA level. The rules and regulations governing the operation of the certification system can be found in the ICRG (IPMA Certification Regulation and Guidelines)."
Since each of IPMA's 45 member organizations is responsible for the certification of candidates, each has established certification bodies within their country. For example, in the UK, APM Certification is responsible for IPMA certifications. In the US, it is PMCert, asapm's Certification Body (asapm is the US national project management organization which is a part of IPMA. "asapm" stands for "American Society for the Advancement of Project Management").
IPMA's Competence Baseline (ICB, Third Edition) is the "global" basis and directive for the IPMA certifications. It describes the knowledge and experience expected from the managers of projects, programs and project portfolios. The ICB contains basic terms, tasks, practices, skills, functions, management processes, methods, techniques and tools used in project management practice and theory.
As appropriate, the ICB also provides specialist knowledge and experience describing innovative and advanced practices used in limited situations. The ICB offers access to the technical, behavioural and contextual competence elements of project management.
As with the other national organizations, asapm (the US national IPMA organization) has developed its own guidelines for PM certification.
The asapm version of IPMA's "national certification" is called the National Competence Baseline. According to asapm, the purpose of this document is to provide a guidance framework for candidates for the USA's Competence-Based Project Manager Certification. Asapm derived this document from International Project Management Association's (IPMA) International Competence Baseline.
According to the asapm web site, the National Competence Baseline is a draft document which focuses not just on knowledge, but includes the demonstrated elements of competence that effective project managers and practitioners at different level must show. Once this draft has been finalized, the asapm will begin "…to prepare for the USA's first competence based certification of Project Managers."
For earning your project management certificate and as explained on the "Career & Certification" page, of this web site, membership in asapm also conveys membership in IPMA.

Regular membership in asapm is $60 (USD) and allows for a $100 (USD) to $250 (USD) discount off the price for certification. Although asapm suggests that specialized exam prep courses are not required, they recommend a thorough review of the National Competence Baseline for the US (probably the same recommendation for the IPMA country organization you intend to certify through). The exams are paper-based and reviewed and scored by people. This is because the majority of the questions are short answer or essay-based.
The exam profiles and costs include:
Level D – "Certified Project Management Associate" - Exam cost is $350 (USD) for an asapm member; $450 (USD) for a non-member. A two part exam – Part 1 is 100 multiple choice and true/false questions, and Part 2 is 8 short-answer questions chosen from a field of 12. Passing score is 70% on each part. The credentials must be renewed every 5 years (cost $250).
Level C – "Certified Project Manager" - Exam cost is $975 (USD) for an asapm member; $1200 (USD) for a non-member. Exam is structured to be 6 short answer essay questions. Passing score is 75%. The credentials must be renewed every 5 years (cost $250).
Level B – "Certified Senior Project Manager" - Exam cost is $1250 (USD) for an asapm member; $1500 (USD) for a non-member. Exam is structured to be 6 short answer essay questions – in more depth than for Level C. Passing score is 75%. In addition, a "360° assessment" and review of your "PoE" (Portfolio of Evidence) complete the certification. The credentials must be renewed every 5 years (cost $250).
Level A – "Certified Projects Director" - asapm is currently developing the certification program for the US credentials for Program Manager, Portfolio Manager, and Projects Director (all of which are included in Level A). asapm estimates the Level A certification program will be available around June 2009.
---
The three organizations described on this page, and their corresponding credentials, are the most widely requested.
The PMP credential, from PMI, is probably the most widely requested, with the PRINCE2 Practitioner credential a close second.
Again, I recommend your first project management certificate be the one most widely requested in your field. If you are unsure, talk with recruitment professionals and active project managers in your geographic  area.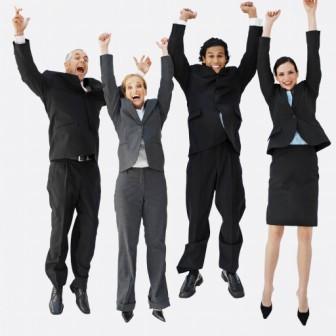 Once achieved, your project management certificate expresses your commitment to Project Management practices, ethics, and professionalism, to all current and future clients of your services.
---
---
Project Management Process & Lifecycle
Using the Project Management process and the lifecycle of projects to ensure your project's success.

Project Management Career Opportunities
Project Management career opportunities and certification information and recommendations
Project Management Information - Questions & Requests
Request Project Management information to improve your techniques - submit your questions and requests for information here...
Return to the Mastering Project Management Home Page