Project Management Body of Knowledge
...
Apply Selectively to Ensure Your Project's Success!
---
How do you apply the Project Management Body of Knowledge....
As PM, you are responsible for deciding how to best apply the practices and knowledge contained in the entire Project Management Body of Knowledge....

Although the phrase "Project Management Body of Knowledge" has been adopted by the Project Management Institute (PMI) as their foundational document (and they have copy-written the abbreviation "PMBOK®"), I believe that for all of us Project Managers, the PM Body of Knowledge is much more than PMI's book.
The "Project Management Body of Knowledge", as defined by PMI is:
"…the sum of knowledge within the profession of project management."
I would add, "…even when contradictory, unproven in practice, and from sources other than PMI". As we all have experienced, no matter how disciplined the application of a methodology, issues will arise on a project.
You, as the PM, must rely on addressing and solving issues based on your experience; information from outside sources (such as www.mastering-project-management.com); and even the use of unproven approaches and ideas from unrelated projects (and other methodologies).
.... all of this is the "Body of Knowledge" relied on by Project Managers.
With that definition in mind, how and when will you best apply the practices and knowledge from all of the sources and contributors to the Project Management Body of Knowledge?
---
Project Management Body of Knowledge Sources
The broader Project Management Body of Knowledge includes several information content source areas:
The methodology, Processes, and Procedures. These are typically designed to be adaptable to any type of project and cover most industries.
Templates, Forms, Tools, and other Resources. These are specific to the formal Project Management Body of Knowledge source and the respective methodology. The more generic resources may be adaptable to most projects.
Best Practices, Lessons Learned, and Case Studies. Now we get to the meat of the "Bodies of Knowledge". The lessons learned and best practices, from all of the Project Management Body of Knowledge sources, formal and informal, are information that will best assist the practicing Project Manager.
Project Deliverables and Documents. If collected and archived by the Project Sponsor's company, this information is also of great value to the subsequent Project Manager and Team Members. However, this information has a "time value" – the more time that has passed since the document was produced, the less value to the subsequent Project Manager.
Direct, Project-to-Project Experience. Though not easily assembled and archived as part of a "Body of Knowledge" this is the most timely and pragmatic of all information sources – the Project Manager's own experience.
In addition to the information content areas described above, there are formal and informal sources of information constituting the Project Management Body of Knowledge (I am trying to resist using the abbreviation "PMBOK"® because PMI has it copy-written and I don't want to continually use the "®" symbol).
Examples of formal information sources include:
The PRINCE2® Manual, published by the UK's Office of Government Commerce (OGC)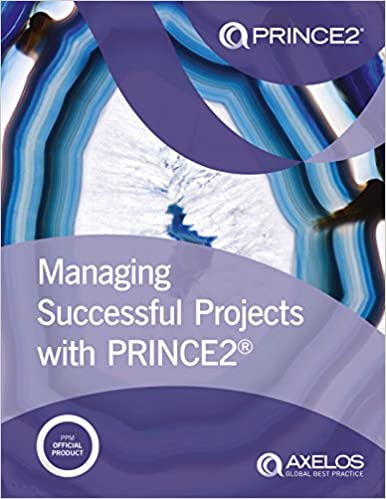 Other Project Management "methodologies" (typically, these are PM processes packaged around software tools, PM training, and/or PM consulting services – sometimes all of the above), such as RUP, TenStep, and Six Sigma.

The International Project Management Association's (IPMA), "IPMA Competence Baseline" (ICB), Version 3, 2006. This document, as defined by IPMA, "… offers access to the technical, behavioral, and contextual competence elements of project management."
Though initially intended to define the project management competencies for certification purposes, the ICB Version 3 description of the document's purpose states:
"The ICB contains basic terms, tasks, practices, skills, functions, management processes, methods, techniques and tools that are used in good project management theory and practice, as well as specialist knowledge and experience, where appropriate, of innovative and advanced practices used in more specific situations."
Informal sources of information for the broader Project Management Body of Knowledge include:
Project archives

Documented project "best practices"

Training courses and textbooks

Information shared between project managers

ideas and information gleaned from association magazines (such as, "PM Network®", "International Journal of Project Management", and "Project Management Journal®")

Best practices and case study content from other publications (such as "Baseline Magazine" and "CIO")
Project Management Body of Knowledge information sources seem almost endless. Vendors of software applications and development tools are attempting evolve and introduce their software products as the basis of "their project management methodology".
For several years, IBM/Rational Software has described the Rational Unified Process® (RUP®) as:
"IBM Rational Unified Process®, RUP®, is a comprehensive process framework that provides industry-tested practices for software and systems delivery and implementation and effective project management."
There are many other software vendors evolving their applications to become a "methodology" for project management including, Oracle (Primavera P6®) and Computer Associates (Clarity® software).
The point is that there are many sources of information which comprise the broader Project Management Body of Knowledge. As project manager, you must use and adapt this volume of information to best meet the needs of your project.
Remember you do have resources to assist you with this responsibility…
Feel welcome to call on my experience and the resources of this web site to assist you in discovering Project Management Body of Knowledge information and best applying it to meet the needs of your project.
Using the Best of PRINCE2 & PMBOK
PRINCE 2® ("PRojects IN Controlled Environments"), is an "open source" methodology, developed by the UK's Office of Government Commerce (OGC) and currently a preferred approach for most UK government projects and the majority of UK commercial projects.
The OGC documents the PRINCE2® methodology in "Managing Successful Projects with PRINCE2" (also called the "PRINCE2® Manual"), available from the official publisher and copyright holder, TSO ("The Stationery Office").
PMBOK® is the project management "methodology" developed, published, and owned by the Project Management Institute (PMI). The Guide to the Project Management Body of Knowledge (PMBOK® Guide), is in its Sixth Edition, and undergoes regular updating.  The Seventh Edition is currently being released, by PMI.
Both PMBOK® and PRINCE2® have their strengths and weaknesses...
...you as the Project Manager should know when and how to use the strengths of each method.

PRINCE2® provides a process-oriented approach, while PMBOK® provides a "standardized" approach.
PRINCE2® was originally designed as a process from the vendor-perspective delivering a solution to the client. While PMBOK® was originally designed as an internal project management process, from the client-perspective.
Both have their own strengths and often compliment each other.
PRINCE2® strengths include:
Business Case Focus – The project initiation is based on a formal "go/no go" decision, based on the Business Case. More importantly, all project decisions, made by either the project manager or the Project Board (project governance committee) are aligned with the Business Case. The Business Case provides the documentation of the "business change" which prompted the initiation of the project.
Explicit Project Governance - While PMBOK® refers to the "Project Sponsor" and loosely to a level of governance provided by a PMO, PRINCE2® specifically calls for a "Project Board" to provide the oversight, authority and accountability in support of the project and project manager. It defines the Project Board members as representatives from the business, the users (of the project products), and the supplier (those delivering the solution). Clearly, the Project Board is a decision-making body which grants authority to the project manager. The Project Board creates and owns the Business Case.
Product-Based Techniques - While PMBOK focuses on requirements (business, technical, operational) as the basis of project deliverables (Work Product), PRINCE2 focuses on Product Descriptions as the basis of deliverables. This emphasis helps ensure a solid basis for establishing the scope, measuring performance, and assuring quality deliverables.
Change and Configuration Management - PMBOK places a strong focus on change management (as the Integrated Change Control sub-process), and it mentions Configuration Management as part of the Integrated Change Control sub-process. The Product-Based focus of PRINCE2 ties the integrated change and configuration management approach to specific Product Descriptions, versus the evaluation of change based solely on requirements.
Although I have only discussed four areas where PRINCE2 supplements PMI's Project Management Body of Knowledge, there are others such as Issue Management and Quality Reviews. Again, it is up to you, as the Project Manager to apply the best of these methods, as you use information which is part of the broader Project Management Body of Knowledge to facilitate the achievement of your project objectives.
Applying the Project Management Body of Knowledge
As a PM, look to apply the project management body of knowledge from two perspectives:
As an assigned Project Manager, managing a single project, with a well defined Project Charter and supportive Project Sponsor; and
As a Program Manager, PMO Lead, Portfolio Manager, or even a Senior Project Manager – i.e., someone managing multiple projects and requiring more stakeholder involvement than the first perspective.
From both perspectives, the structure of the PMI PMBOK® should suffice for your project or program. Start, by applying the portions of the PMI PMBOK® which best fit your project.
Ensure your project has a solid Project Charter (agreed to by the Project Sponsor); all of the stakeholder are identified and are up-to-date on the progress of the project; a change management plan and procedures are in place; a project scope and schedule is defined; and a risk management plan is in place. These are critical and identified in the PMI PMBOK®.
If needed (for example, if a solid Project Charter has not been developed), PRINCE2 provides an excellent approach to initiating a project based on the development and acceptance of a Business Case. If you have problems with project governance; identification of "go-to" stakeholders; or being unsure of senior-level sponsorship developing and presenting a Business Case for your project will gain the visibility you require. In addition, PRINCE2 will provide the structure of a Project Board for the governance and sponsorship issues.
If you have a project that will result in the development of a product (e.g., a software application, a hardware component, or a building), PRINCE2's Product Based Planning – the Product Breakdown Structure – provides a disciplined structure focused on the Product Description and aligning all work products/deliverables through Product Descriptions. These Product Descriptions also serve as a "baseline" to compare the effect of change requests.
Bottom-line:
Consider the use of portions of PRINCE2, to supplement PMBOK in the areas of:
Business Case-based Project Definition/Initiation (this should be tied to the implementation of a Project Board for governance and solid Change Management procedures)
Product-Based Planning (planning of deliverables and work product) especially useful for projects where the primary work product or deliverable is something tangible, such as software;
Change Control (tied to Business Case "boundaries" and a Project Board for decision-making)
Quality Reviews (using the Product Descriptions for the quality assurance on the project deliverables and work product)
If you are in the role of Program Manager or PMO Lead, you will require consistent and regular involvement by senior management. Although PMI's PMBOK discusses organizations and organizational issues, it is PRINCE2 which provides an "implementable solution" – the Project Board.
Taking on the role of PMO Lead or Program Manager, your first goal must be to ensure effective governance and senior management decision-making. Following the PRINCE2 method and establishing a Project Board will meet your needs.
Your second goal in this role should be to ensure a solid basis for all of your projects. PMBOK's use of a Project Charter, authorized by a senior-level "Project Sponsor" will meet your requirement for a solid project basis. PRINCE2's use of the Business Case will also meet your requirement.
If you do implement a Project Board, according to PRINCE2 the development and approval of the Business Case is a direct responsibility of the Project Board and the Project Manager. So, the use of a Project Board and Business Cases for the project basis would be a common approach.
As mentioned above, PMBOK will give a good structure to the overall project. In addition, PMBOK's structure for the project deliverables (Work Product) is very requirements based – which is a good fit for the majority of projects.
However, if your organization has a strong Product Development focus, I suggest you consider the Product-Based Planning and emphasis on Product Descriptions found in PRINCE2. The explicit definition of deliverables using Product Descriptions will supplement PMBOK's project management structure and ensure that a solid basis is established for scope management, change management, measurement of project performance, and quality assurance.
Applying the "Other Sources" of the Project Management Body of Knowledge

In addition to the application of PMI's PMBOK and PRINCE2, other sources of information also contained in the overall Project Management Body of Knowledge can be and should be selectively applied to all projects. As described above, other sources include:
Project archives

Documented project "best practices"

Training courses and textbooks

Information shared between project managers, and

Ideas, case studies, and information from various publications
I highly recommend online training courses through accredited organizations. This will satisfy several objectives:
Continuing education requirements for your certification

Education on a related topic for you and your projects (i.e., Risk Management, Establishing a PMO, etc.)

Broadens your knowledge base and makes you more marketable, and

Earns credits toward an advanced degree or certificate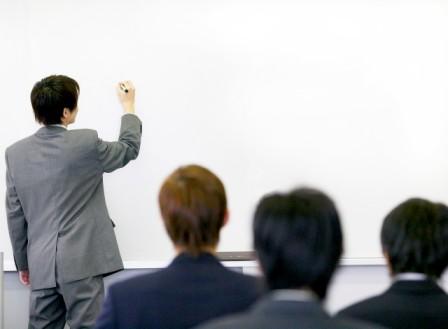 An excellent source (and relatively new source) of information which can be applied to current projects comes from the numerous blogs and Q&A on project management focused web sites. Although you must be selective, I highly recommend joining and participating in one to perhaps three of these sites. Any more than three would take too much time.


Go to the Q&A page of this web site, send me a request, and I will be glad to provide a few recommended sites for your participation.

If it has not been established within your organization, then you must setup a "project archive" – electronically would be best, but at a minimum paper files of project charters, project plans, schedules (Gantt charts), project deliverables, risk management plans, etc. You should include any document which might be of use to future project managers. If a project archive is established, take time to scan the files, get an idea of the contents (especially in areas you consider yourself weak), and if required, use the information on your current project.

Although I will cover the establishment of a Project Archive on a future page, remember to treat all of the documents as "assets" - build your organization's Project Management Body of Knowledge.
So, reserve a server (or a partition on a server) just for your documents – I also recommend the use of a document management application. This will make it easier for cataloging and searching once the archive is established. More importantly, it makes it easier for ongoing administration, purging of old documents, and the check-in/check-out procedures for all documents.
---
There are a myriad of sources of information that make up the Project Management Body of Knowledge. Although this page describes a few, there is much more detail and other sources.
Always feel welcome to ask me questions about a particular project issue or use of an information source. All of my answers are based on my 20+ years of experience and if I don't know the answer, I'll find it.
Good Luck!
---
---
Project Management Process & Lifecycle
Using the Project Management process and the lifecycle of projects to ensure your project's success.
Practical Project Management Tools & Resources
Your source for useful project management tools and implementable resources and information
Your Project Management Certificate
Earn your project management certificate to rapidly accelerate your capabilities, career opportunities, and knowledge of PM processes.