Project Management Tools & Resources
...
Adapt Them to Your Project
---
In my experience, for project management tools and resources to be of value on projects, they must be:
Easily understood, easily used, and easily communicated
Re-usable throughout the project (in other words – "No one-off multi-page spreadsheets)
Does that ring true for the rest of you?
This page addresses the never ending need for simple, practical, usable project management tools and resources. I will continue to add pages to this topic as I discover tools and resources that meet these criteria.
Though you may have a different view, in my work, project management tools and resources include (if you would like to see another item addressed here, let me know via email or through the comment/QA form on this site):
Templates and forms

Training and courses (those that are project management related only)

Books, articles, and other publications

Project Management software tools, from Microsoft Project, to simple spreadsheet programs

Terminology (again, related to project management)
---
Project Management Templates
Although I will continue to include project management templates throughout this website, I have included a couple of basic ones here – a project management plan worksheet, which will guide the collection and documentation of your project planning; and a project plan, one of the initial deliverables.
All of the templates and forms on this site have been tempered in fire during one or more of my projects.
Since these are Project Management tools, if you are part of a Project Team, please review the specific project management tool with your Project Manager, and before using it get her agreement.

Link to this Project Management Plan Worksheet Template to begin your construction of your Project Management Plan.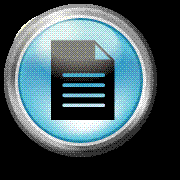 Link to this Project Management Plan Template - based on PMI and IEEE guidelines
Project Management Training & Courses
A famous line from one of the Dirty Harry movies is, "A man's got to know his limitations." To paraphrase for this web site – "A PM's got to know her (or his) limitations." In addition to experience, training and coursework are excellent project management resources to reduce your "limitations" as a project manager.
I recommend "incremental training" – that is on-line training (anytime, anywhere), focused on a specific topic, for a very short period of time (no longer than 30-60 days).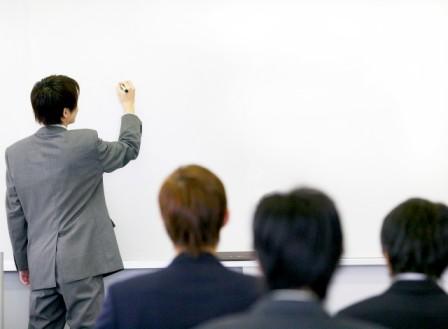 As with all coursework, make sure you use a well recognized company or institution.
For the reasons I have described – well-known, accredited, respected, excellent online delivery – several I recommend include GreyCampus, Villanova University, Global Knowledge, Learning Tree International, and Boston College.
For training to be a valuable project management resource, I recommend structuring your coursework to lead to a "certificate" in a project management discipline. Make sure the deadline to earn the certificate fits your schedule.
You should expect to pay approximately (USD) $1,000 to $2,000 per course, plus materials. By doing this, you earn a better understanding of the discipline, as well as working toward a goal, such as a PM certification or a Master's Certificate.
Project Management Tools & Software

There are many project management software tools to assist you in managing the details of your project. One thing I have noticed is that they all list their "integration with Microsoft Project" as a major feature and selling point.
Like it or hate it (and every PM has her or his opinion), MS-Project is the "gorilla in the PM software marketplace." If you don't use it on your current project, you will use it on your next – my strong recommendation is learn it and use it, even if you hate it.
Project management software applications include:
Microsoft's Project® (with well over 6 million users worldwide)
Open Workbench (Open workbench is sponsored by CA's Clarity Division, Governance Group - formerly Niku. Open Workbench is the successor to the Niku Project Workbench desktop scheduler, which Niku acquired from ABT in 2000).
Oracle's Primavera P6® (approximately 2 million users worldwide)
Computer Associates (CA)'s Clarity® (with approximately 650,000 users)
In addition to the larger players above, there are industry focused project management software applications, such as PENTA's Project Management Workbench®, targeting the Construction Industry.
Integrated project management software applications include SAP and Intuit's Quickbase®. Much smaller players offering their applications as enterprise user software and as SaaS ("Software as a Service"), such as RationalPlan®, AceProject®, Daptiv's eProject®, and Method123®.
Recently emerging are the online collaboration applications that also step into the project management tools area, such as Central Desktop®, 37signals' Basecamp®, and WebEx's WebOffice® -- all of these can be incredibly useful project management resources.
Although I have used many of these, there are many more project management tools, software and applications I have not used. Many of those I have not used address niche requirements focused on specific PM areas like Earned Value analysis, such as Primavera's separate P6e® module and 748Inc's Deltec Cobra® "Performance on Demand".
If you are working on a small to mid-sized project, I recommend reviewing MS-Project and the emerging collaboration tools.
If you are managing a large scale project, PMO, or managing a project portfolio, I recommend reviewing Primavera, Clarity, and MS-Project. You should then consider the web-based collaboration software for information control and distribution (the use of this can expand to web conferences, webinars, and configuration management).
This is an extensive topic which I will continue to address on subsequent pages. 
Project Management Terminology
This is an introduction to a follow-on page. I intend to provide a working glossary and list of project management terms and definitions. This is not an exhaustive list, rather it is a list of terms you will run into on the majority of projects, again intended as your project management resource.
---
---
Define Project Management – If you manage a project, are you a Project Manager?
Project Management Body of Knowledge
Apply the Project Management Body of Knowledge for consistent project success!
Project Management Process & Lifecycle
Using the Project Management process and the lifecycle of projects to ensure your project's success
Project Management Career Opportunities
Project Management career opportunities and certification information and recommendations
Project Management Information - Questions & Requests
Request Project Management information to improve your techniques - submit your questions and requests for information here
Return to Home Page from Project Management Tools & Resources