These Project Management Resources, Information, & Tools are keyed to Your Success!
---
WELCOME, PM's!

Your Project Management Resources - project management often rewarding and fulfilling, but also frustrating and filled with risk and uncertainty. I am just like you, and as the saying goes:
"Been there, done that and have the t-shirt to prove it."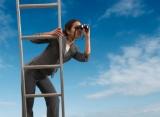 As a long time Project Manager, I have always looked for and wanted an objective source for Project Management resources, information and tools.  After years of not finding an informational website for Project Managers, I decided to create one.

So, I created this website to be your source for practical, experienced answers and insight to your Project Management questions and concerns.
This is unbiased, realistic, actionable advice and guidance as you navigate the day-to-day issues and uncertainties as a PM.

Think of these Project Management Resources as your "desktop reference" for:
Templates and tools ("When do I use them?")
Certification information
Information on which professional organization is right for you
Process-related examples, such as the project life cycle, and a few industry illustrations
"How-to" suggestions and Q&A options
Recommendations regarding tools, software, and courses
Perspectives on leadership, methodologies, and best practices - such as establishing a PMO
Outsourcing and trend information, so you are best prepared to address these issues from a business perspective
..... and most importantly - COMING SOON ...
A forum for one-on-one discussion and counsel
Importance of Mastering these Project Management Resources?
To provide structure and predictability to a set of activities, whose successful accomplishment achieves a business objective and facilitates change within the organization.
Simply, the successful Project Manager facilitates the integration of the effects of business change, a project.

Easy to say, sometimes difficult to do. You, as the PM are the change agent who must:
use your experience,
directly involve others,
follow a methodology,
regularly measure performance,
develop a plan,
work the plan,
lead a team of people to accomplish objectives, and
... at the end of the day, you MUST prove to the business that you have achieved the goals and objectives, as originally agreed.
Sound Familiar?
All projects follow a similar pattern - the project life cycle. 
However, even with all of the methodologies, templates, resources, and software tools, your success, and that of your team, boils down to experience, communication and your overall project management skills.
In other words, your mastery of the project management resources and techniques contained in the following pages of this website.
---
The pages of this site include business and project structure; the project life cycle and various PM methodologies; and practical advice and project management skills and tools you can then use on your project.
...and
Each page gives you multiple ways to ask questions, request information, and provide your feedback, as well as special offers - such as, books and software tools - from partner programs and sources.
Your Source for Books Recommended on this Website:
---
---
Define Project Management - If you manage a project, are you a Project Manager?
Project Leader vs Manager - Project Management Leadership
Leader vs Manager - As Project Manager are you a Leader or a Manager? What are your leadership qualities?
Project Management Body of Knowledge
Apply the Project Management Body of Knowledge for consistent project success!
Project Management Process & Lifecycle
Using the Project Management process and the lifecycle of projects to ensure your project's success
Project Management Office - The Advantages to Your Organization
Establishing a Project Management Office - Realize improved project performance and project ROI benefits
Project Initiation - Critical steps in starting the project which will ensure its eventual success
Mastering Project Planning - focus on the most critical processes to ensure success on your project
Project Plan Execution - providing advice and resources to enable the Project Manager to "walk the walk" and achieve project objectives
Project Closure - the final steps and recommendations for a successful project completion
Project Management Principles & Controls
Project Management Principles & Controls - your opportunity to measure project performance and anticipate problems that might undermine project execution
Practical Project Management Tools & Resources
Your source for useful project management tools and implementable resources and information
Your Project Management Certificate
Earn your project management certificate to rapidly accelerate your capabilities, career opportunities, and knowledge of PM processes
Project Management Career Opportunities
Project Management career opportunities and certification information and recommendations
Project Management Information - Questions & Requests
Request Project Management information to improve your techniques - submit your questions and requests for information here